Mom and Alex (Older Sister)
Crohn's Disease is hereditary, and is present in the last three generations of my family.
Assorted Pills (Dining Room Table)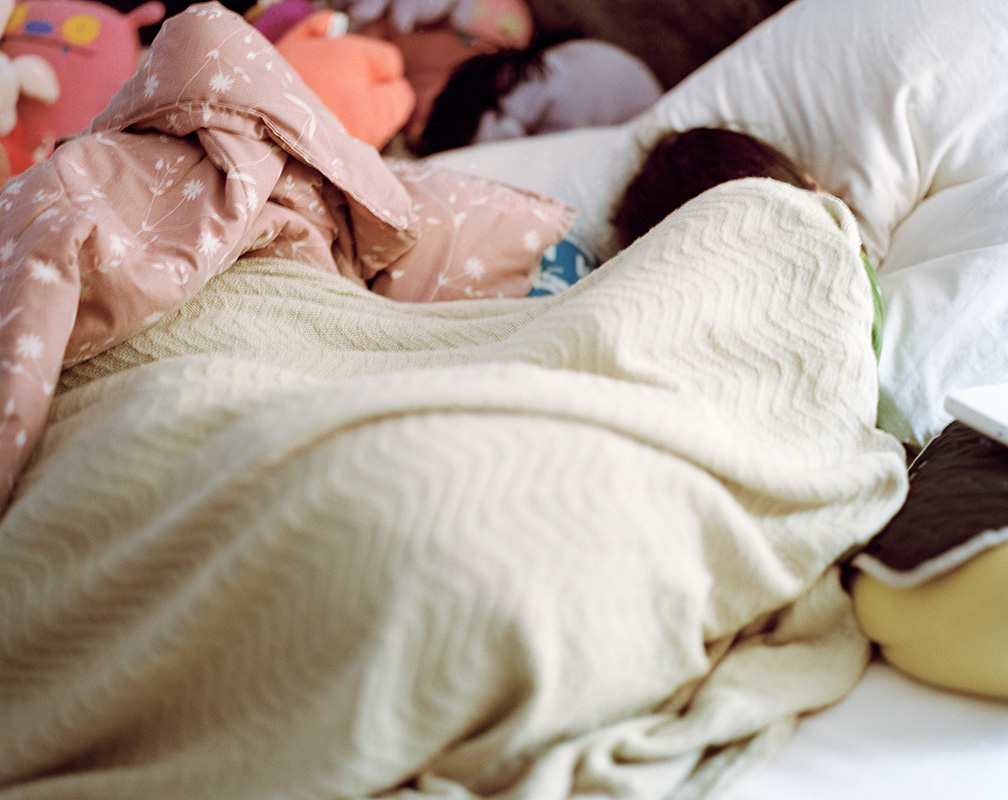 Alex Sleeping
Mom and Drew (Younger Sister)
Crohn's Disease is in my genetics, and has been passed down from my grandfather, to my mother, and finally down to my sisters and me.
Drew in her Bedroom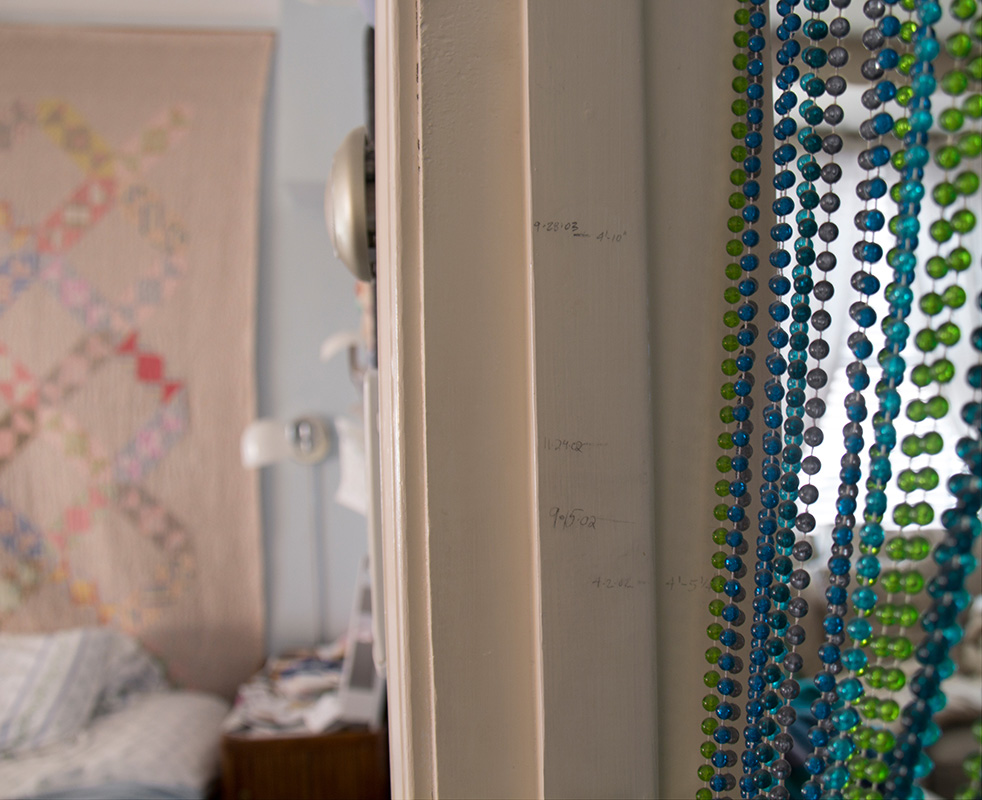 Height Markings
When I was diagnosed I hadn't grown in three years, my first visible symptom of Crohn's Disease.
Family Portrait
Dad
My father is a carrier for Crohn's Disease, but he is the only one in our family of five that does not have it.
Christine's Surgical Scars
Christine has been one of my closest friends since we first met at camp for children with IBD. Her illness has manifested itself severely and she has had to have three major surgeries.
Christine Injecting herself with Humira
After many trials with other treatments (infusions, pills, surgeries, etc.), Christine has finally found some relief with Humira, a bi-weekly injection she administers herself.
Dr. Robert Baldassano Receiving Remicade Treatment
Dr. Robert Baldassano is one of the most renowned Pediatric Gastroenterologists in the country. He was diagnosed with Crohn's Disease in his twenties. He has been my GI doctor since I was 10 and has known my family since my older sister Alex's diagnosis.
Dr. Robert Baldassano Receiving Remicade Treatment #2
Eli
Melanie Pouring out her Pills for the Day
Erik
Erik, in the room where he recovered after surgery.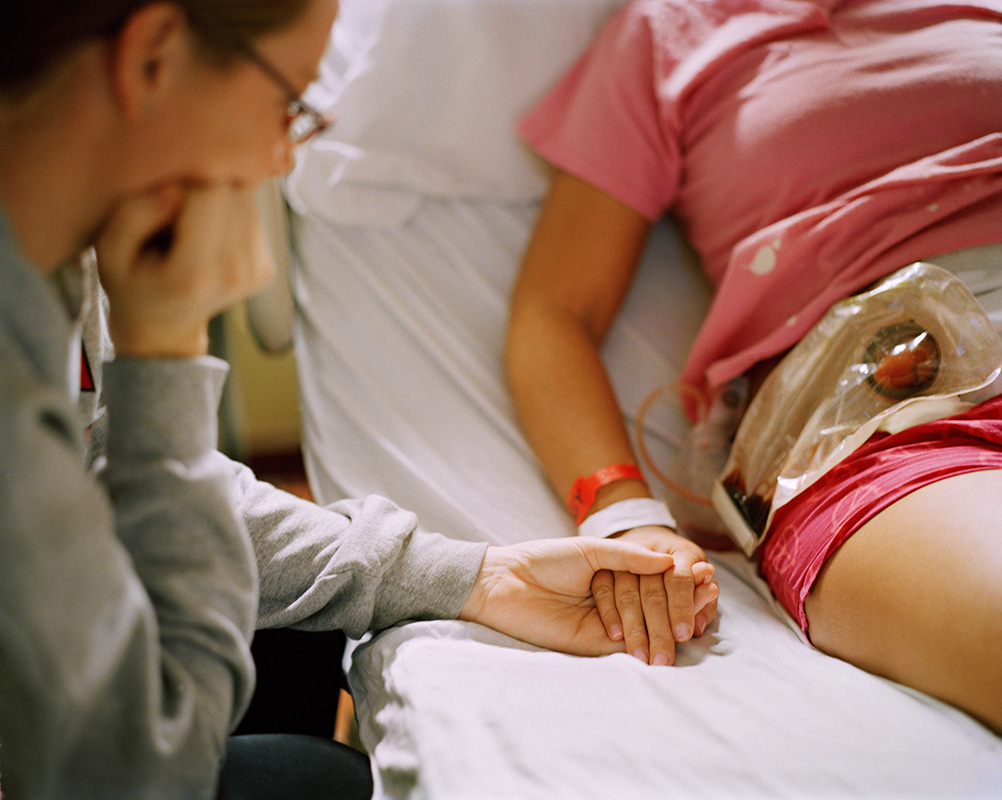 Jess and Erin
Jess's Crohn's is so severe that she had to have her colon removed and a colostomy bag put in its place in 2010. She now uses the colostomy bag to collect waste. These photos were taken the day after Jess had one of six bowel resection surgeries.
Jess Getting Up After Surgery
This was taken the day after Jess' bowel resection surgery. Here, she is being helped up by her mother in order to get to the bathroom.
Jordan with His Hamilton Football
Jordan was the quarterback of the Hamilton football team until his graduation in 2012, despite being sick and having monthly IV infusions of Remicade.
Trash next to Jordan's Hospital Bed, Greenwich Hospital
Jordan during Remicade Treatment
Self-portrait, Eczema
Eczema is also an inflammatory and genetic illness. Although it is not caused by Crohn's, those with autoimmune diseases are much more susceptible to outbreaks.
Self-portrait
Self-portrait, Pills
I take an average of 12 pills per day to combat my Crohn's Disease.